Band Director Announces Full-Tuition, Performance-Based Scholarships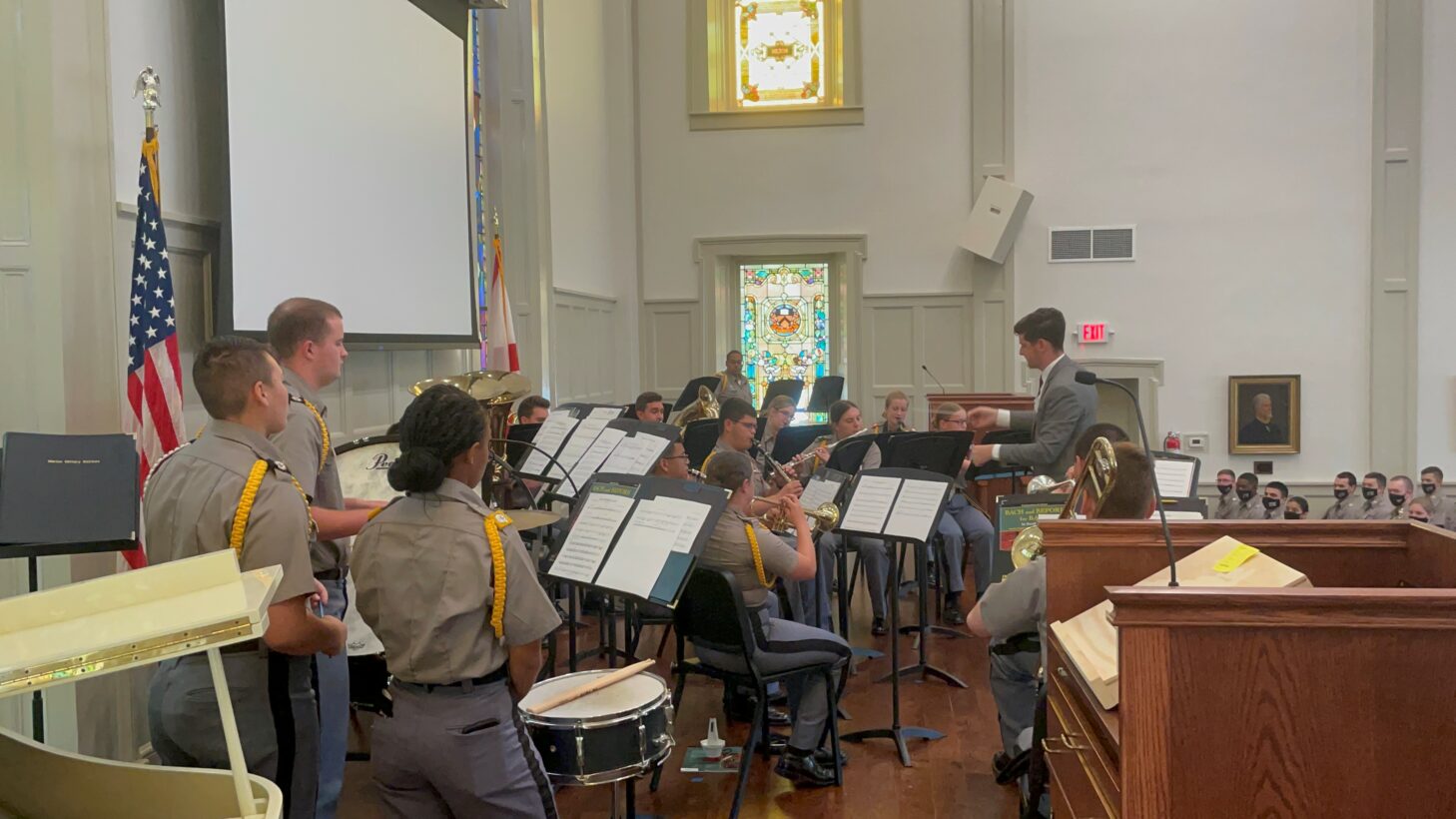 In addition to offering 50% off tuition for all students with prior band experience to join the MMI Band, Performing Arts Director Mr. Jason Aylward is now offering three full-tuition, performance-based scholarships with a deadline of June 1.
Details below are from the Band/Chorus page: 
The Marion Military Institute Band is a diverse ensemble with many duties and performance opportunities, including concerts, parades, jazz ensembles, and chamber music.  Individual lessons are available free of charge to any ensemble members on any instrument.  A wide range of scholarship opportunities are open to band members, with a small number of generous performance-based scholarships also available.  Contact MMI's  Director of Performing Arts Jason T. Aylward below for more information.
If you're interested in auditioning for the available Performance-Based Full Scholarships and haven't already applied, follow the directions as follows:
With as high quality audio as possible, record a video of yourself playing a lyrical and technical excerpt of your choice, each being about one minute in length. (For percussionists, please play one excerpt on Snare Drum, and one excerpt on Marimba.)
In no more than 500 words, describe your instrumental experience, and what makes you a good candidate for the scholarship.
Upload your videos to YouTube, Vimeo, Google Drive, or Dropbox, and send the links to auditions@marionmilitary.edu by June 1st for consideration.
Should you have any questions or concerns, feel free to contact me at this email, jaylward@marionmilitary.edu, or at my office phone, 334-683-2387.