45th Annual J.C. Webb Memorial Dove Shoot

October 20, 2022
Givhan Land and Cattle Company | 6900 HWY 5 Safford, Alabama
Marion Military Institute's (MMI) premier fund-raising event benefiting the Corps of Cadets. Avid hunters and MMI supporters gather at the pristine grounds of Givhan Land and Cattle Company in Safford for a full day of great hunting, delicious food, and lively fellowship. After the hunt, grab your friends and a cocktail and enjoy live music with an Alabama catfish dinner.  If you don't hunt, come for the social hour and enjoy a wine and cheese tasting.
Order of Events
Registration – 11:00 am
Silent Auction Opens – 11:45 am
BBQ Lunch & Door Prizes – 12:30 pm
Hunters Take the Field – 2:00 pm
Wine and Cheese Tasting  – 4:00 PM
Happy Hour and Musical Entertainment – 5:00 PM
Alabama Fried Catfish Supper – 6:30 PM
Silent Auction Winners Announced – 7:00 PM
MMI Shotgun Drawing – 7:30 PM
(Online donations & registration ends Oct. 19th at noon)
Hunting License required. Social guests are welcome. No walk-up hunters.
For more information, please contact Suzanne McKee, MMI Foundation Executive Director: 334-683-2347
---
MMI Shotgun Drawing
The Grand Prize – Beretta 687 EELL Jubilee 28 Gauge
Valued at $11,500

The Beretta 687 EELL Jubilee is the top of the line of Beretta 680-series over-under guns. The 28 gauge features sideplates that act as extra canvas for the lavish hand-chased engraving, as well as a specially-selected walnut stock that gives it a true heirloom quality. It comes up naturally to the shoulder while still having enough of a lively feeling forward of the supporting hand. It is an over-under with the fell and allure of a classic, for the discriminating hunter who appreciates all the finer points of a perfectly made gun. It is truly a work of art.
$650 Contribution – 30 Tickets for Grand Prize
1 Entry for Fishing Excursion + 1 Entry for Beretta A400 Shotgun + 1 Entry for Turkey Hunt + 1 Entry for Handmade Gun & Shell Case
$300 Contribution – 15 Tickets for Grand Prize
1 Entry for Beretta A400 Shotgun + 1 Entry for Turkey Hunt + 1 Entry for Handmade Gun & Shell Case
$200 Contribution – 10 Tickets for Grand Prize
1 Entry for Turkey Hunt + 1 Entry for Handmade Gun & Shell Case
$25 Contribution
1 ticket for Grand Prize
Chartered Redfish Excursion – $2,000 Value
Donated by Franck LaBiche – Head over to Port Sulphur to experience the finest salt-water fishing Louisiana has to offer! Enjoy a 3-person redfish and speckled trout fishing excursion and two-night stay at the camp. Charter and lodging are included.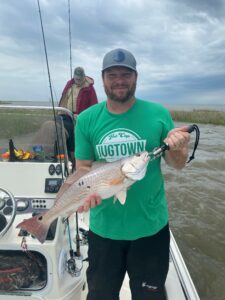 Beretta 20 Gauge A400 Xplor Action – $1,800 Value
Provided by an anonymous donor –The Beretta A400 Xplor Action is a semiauto shotgun that combines the revolutionary features of the A400 concept with the classic looks of walnut and blue. It is fast-shooting, low-recoil, and easy to maintain while offering a stylish appearance that makes it perfect for any hunting outing as well as the clay range.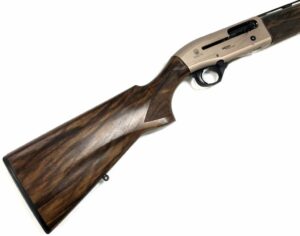 Guided Turkey Hunt & Fishing – $1,750 Value
Donated by John & Susanna Barnes & Piney Woods Hunting Company – Bring a friend for a two-day and night sporting adventure in the hills of North Perry County. Enjoy a great guided turkey hunt in the morning and bass fishing in a private lake in the afternoons. All hunts, meals, and lodging are included.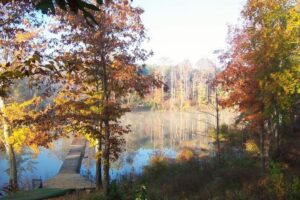 Handmade Shotgun & Shell Case – $500 Value
Donated by Randall K. Davis with Leather Link Studio – This leather gun case is handcrafted in High Point, North Carolina and is just as functional as it is beautiful. The shotgun case is brown leather with tooled detailing, and the case is lined with plush Sherpa.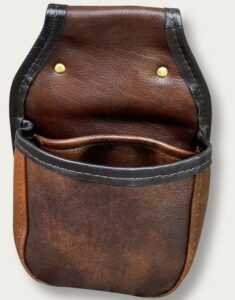 Silver – $1,000
Blackbelt Outdoor
Encore Party and Tent Rental
Franck LaBiche '64 HS
Fuller Building Supply
Garner & Associates Engineering
The Gus Colvin State Farm Insurance Agency @ GusColvin.com
Harper Brothers Construction
Haynes Downard, LLP
Marion FoodValu
Piney Woods Hunting Company
Power and Rubber Supply, Inc.
Safford Trading Company
SouthFresh Farms
Telogia Tie and Timber
Trips4Trade
Bronze – $500
George Clark '65
B. King Curry '69 / '71
Camellia Ridge Landscaping
Central Alabama Farmers Cooperative
Hand Arendall Harrison Sale Attorneys at Law
KD Auto and Farm
Leather Link Studio – Randall K. Davis '66
Marion Community Bank
Screenco
Shearer Building Company, LLC
Yellowhammer Roofing