ECP Requirements
Early Commissioning Program Requirements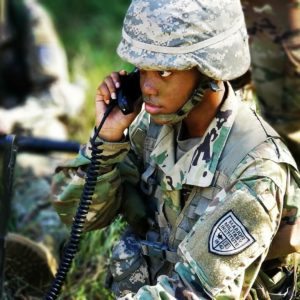 Academic Requirements
-High School Diploma or GED
-Cumulative High School GPA of 2.0 on a 4.0 scale
-Official High School Transcript
-ACT 17 or SAT 910 (Math and Verbal only) *SAT of 1,000 to compete for scholarships
Physical Requirements
-Age: 17-27. (Parental consent required if less than 18.)
-Pass approved medical exam (DODMERB)
-Meet height/weight standard for Army ROTC height and weight restrictions, click here.
-Pass Army Physical Fitness Test for Army Physical Fitness Test (APFT) requirements, click here.
Military Background Requirements (One of the following)
-Attend five week ROTC Cadet Initial Entry Training (CIET) after high school graduation
-Complete three years of JROTC (PMS approval only)
-Complete Basic Combat Training (BCT) for either the Active Component, Reserves or National Guard
-Honorable prior military service
Program Benefits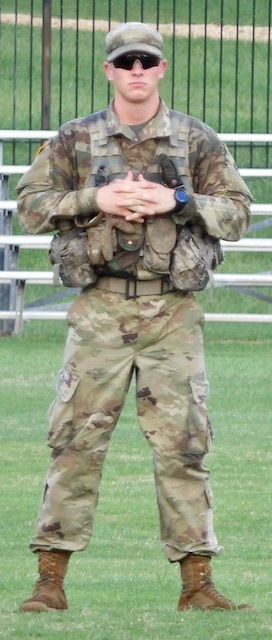 -Commissioned as a Second Lieutenant in two years
-Paid $420.00 per month
-Paid as a Cadet/ E-5 in the Reserves or National Guard if enrolled in SMP ($297.52 per month)
-Uniform allowance  (Males: $1,272.00; Females: $1,272.00)
-Book allowance $1,200.00 (payable $600.00 per semester)
Program Obligations
-Complete undergraduate degree within 36 months of graduating from MMI.
-Serve total of eight years in Reserves or National Guard or combination of active duty and reserves equal to eight years, beginning on the day you are commissioned as a Second Lieutenant.
Note: While contracted in the Army ROTC ECP program and pursuing your Bachelor's Degree you will not be in a deployable status with your unit.
For more information Contact:
Mr. David Stilwell
Recruiting Operations Officer
Marion Military Institute
1101 Washington Street
Marion, Alabama 36756
334-683-2332 (office), 334-715-1140 (cell)
dstilwell@marionmilitary.edu
Whether you're in high school, college, or already enlisted in the Army, you can start your journey to becoming a Commissioned Officer right now! Follow the steps outlined below to Enroll in the ARMY ROTC program at MMI and join the Tiger Battalion. Remember that you can take Army ROTC Basic Courses without a military commitment, yet still reap the benefits of becoming a "Marion Made" cadet.
To Enroll in ROTC:
1)   You must apply for admission and acceptance to Marion Military Institute. You must be a full-time student, and progressing towards an accredited degree.
2)  You must be academically aligned, once enrolled. You must complete 64 Semester hours of total instruction to successfully complete the Army ROTC Early Commissioning Program at Marion Military Institute.
3)  You must have a cumulative GPA of 2.0 (on a 4.0 scale) for non-scholarship enrollment and a 2.5 GPA or above for scholarship eligibility.
4)  To be eligible for a scholarship you must have a minimum of 1000 on the SAT or 19 on the ACT.
5)  You must be of good moral character, someone who has not been convicted of domestic violence or similar proceedings.
6)  Your must have no civil convictions, adverse adjudication, court martial conviction, or other than minor traffic violations resulting in a fine of $250 or more. Any violation will be considered on a case by case basis.
7)  You must be a U.S. citizen with a U.S. birth certificate or other documents establishing citizenship. (Non-U.S. Citizens can enroll in the Basic Courses (MSI or MSII) but cannot commission through our program until they become a U.S. citizen.)
8)  To be medically qualified you must pass a Department of Defense Medical Evaluation Review Board (DODMERB) physical.
9)  You must not be a conscientious objector, who is someone who cannot or will not use a firearm to defend his or her self or country.
10)  You are eligible if you do not have any tattoos that are specifically prohibited by Army policy, that prevent a soldierly appearance, are prejudicial or detract from good order and discipline.
11)  Age must be at least 17 to contract and less than 32 at the time of commissioning.
Marion Military Institute is the Tiger Battalion host school, however, you can still enroll in the program if you attend our partner school.  Visit the page Marion Military Institute Army ROTC program: Judson College at www.judson.edu.
Enrolling in ROTC incurs no obligation to the US Army; (Military Science I and II.) Students may enroll in the program to explore the military profession before deciding to commit to it.  See the Curriculum page for Course numbers.
To Contract in ROTC:
1.  Army ROTC is a college elective in which the Department of Military Science provides a program of instruction and training for college men and women leading to a commission as an officer (Second Lieutenant) in the Active Army, Army Reserves, or National Guard after graduation from college. Students may pursue a degree in any concentration while taking Army ROTC courses.
2.  The Army ROTC Early Commissioning Program (ECP) is a 2-year program. Any Cadet wanting to participate in the program must first have a placement credit validation prior to enrolling in Army ROTC MSIII courses. There are several ways of validating placement credit. These are: (1) Completing the four week Basic Camp at Ft. Knox, Kentucky or; (2) be a veteran (any military service) or current member of the US Army, Army Reserve, or National Guard.
3.  All Cadets must pass the Army Physical Fitness Test (APFT), Pass the DODMERB physical, have an approved Academic Plan (104-R) signed by guidance counselor, and meet Army Height/Weight (AR 600-9) standards before they will be eligible to contract.
CONTACT: Mr. David Stilwell
334-683-2332 (office), 334-715-1140 (cell)
dstilwell@marionmilitary.edu
Pre-requisites to Course Registration
Cadets can be qualified for the Early Commissioning Program in one of the following ways:
1) Attendance at the four week Army ROTC Basic Camp in the summer prior to admission;
2) Prior military service with at least the completion of basic training
Once successfully completed and approval by the Army ROTC Professor of Military Science Cadets may then be fully enrolled in MSIII.