Gaelic Club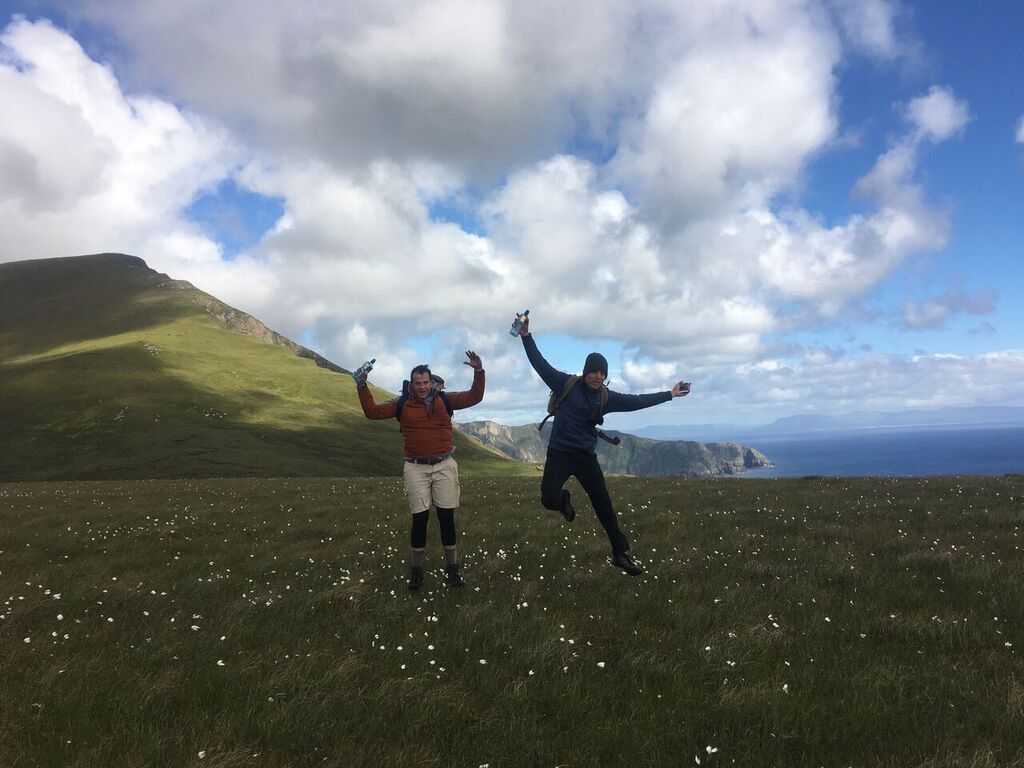 Learning the Irish Language
The MMI Gaelic Club meets weekly at Charlie Flaherty's bookstore in downtown Marion to learn the Gaelic language, the ancestral language of all Americans with Scottish or Irish roots. For the last two years Dr. Sherling has taken cadets to Ireland to take part in a five-week Gaelic language immersion program in Connemara and western County Donegal.  By all accounts, the trips have been a great success. Not only did the MMI Gaelic Club greatly further their knowledge of the language, but the cadets are changed by this unique experience.
MMI also got a lot of free publicity. The Irish press was simply fascinated by the fact that American military cadets were interested in learning the Gaelic language. They were featured on two Irish tv channels, several newspapers, and three radio programs. (See coverage of last year's trip here. They also met with several prominent Irish politicians, including a member of the Prime Minister's cabinet, Joe McHugh, who has taken a personal interest in the MMI Gaelic Club.
With the success of the last two trips, the Gaelic club has grown. Dr. Sherling is now teaching two free classes per week, and there are many more cadets attending.. This year the MMI Gaelic Club is trying to raise enough money to bring eight people with them to Ireland.
https://www.facebook.com/mmigaelic
Please help support MMI's efforts to provide an international experience to its cadets by donating to the Gaelic Club.