MMI Adds ESports for Fall '21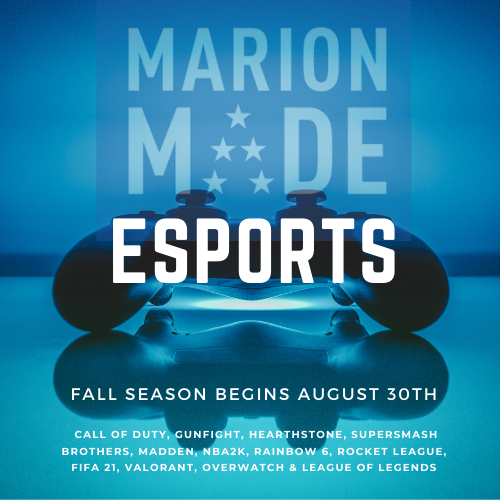 Calling all Gamers! MMI officially has an ESports team in the NJCAA, and the season starts this fal! Here's what you need to know:
•The Fall season begins August 30th and goes through November 5th, followed by the playoffs that lead up to the national championship.
•You must personally own one of the following devices to participate: PC, Nintendo Switch, PS4, or an Xbox
•Games available are: Call of Duty (CoD): Warzone, CoD: Cold War, CoD: Gunfight, Hearthstone, SuperSmash Brothers, Madden, NBA2K, Rainbow 6, Rocket League, FIFA 21, Valorant, and Overwatch. League of Legends will also be offered (check with Team Sponsor if interested).
•Open to all cadets. Cadets must maintain a 2.0 GPA and good conduct to participate.
•We will hold an orientation meeting soon after all cadets are back on campus – this is where you will have an opportunity to sign up.
MMI will be the fourth NJCAA school in Alabama to add an Esports program.