Fire Cadets Complete Year-End Training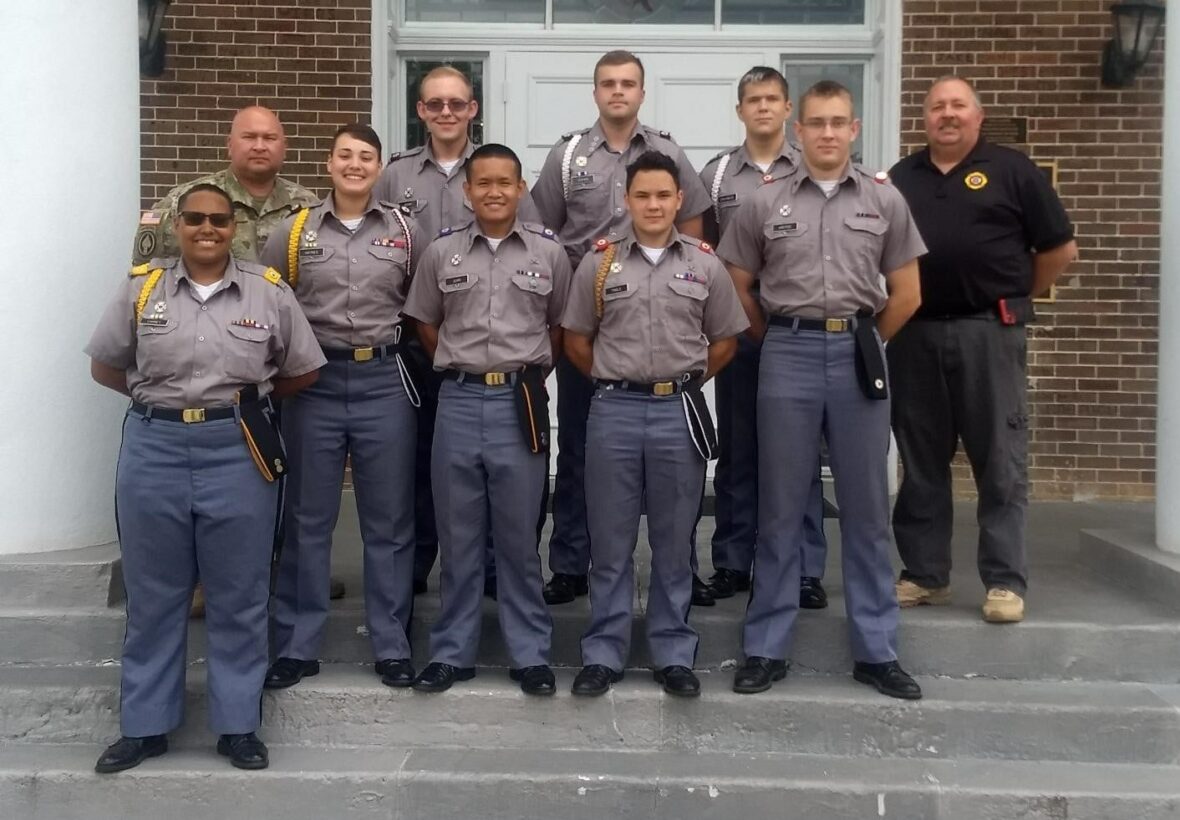 MMI Fire Cadets finished up another great year of training with the Alabama Fire College.
Front: Felicity Carney / Middle Row (L-R): Brooke Haynes, Grant Austin Juan, Eric Tingle, William Krotee / Back (L-R): Joey Odom, Bennett Givhan, Joshua Cavaness
Instructors pictured are MMI SGM Jerome Jones and AFC Instructor Brandon Jones.
Cadets Odom, Tingle, and Krotee have moved on from MMI to their 4-year school. Cadets Carney, Haynes, and Cavaness are pursuing the EMS route after graduation.