Farewell Message from Cadet BC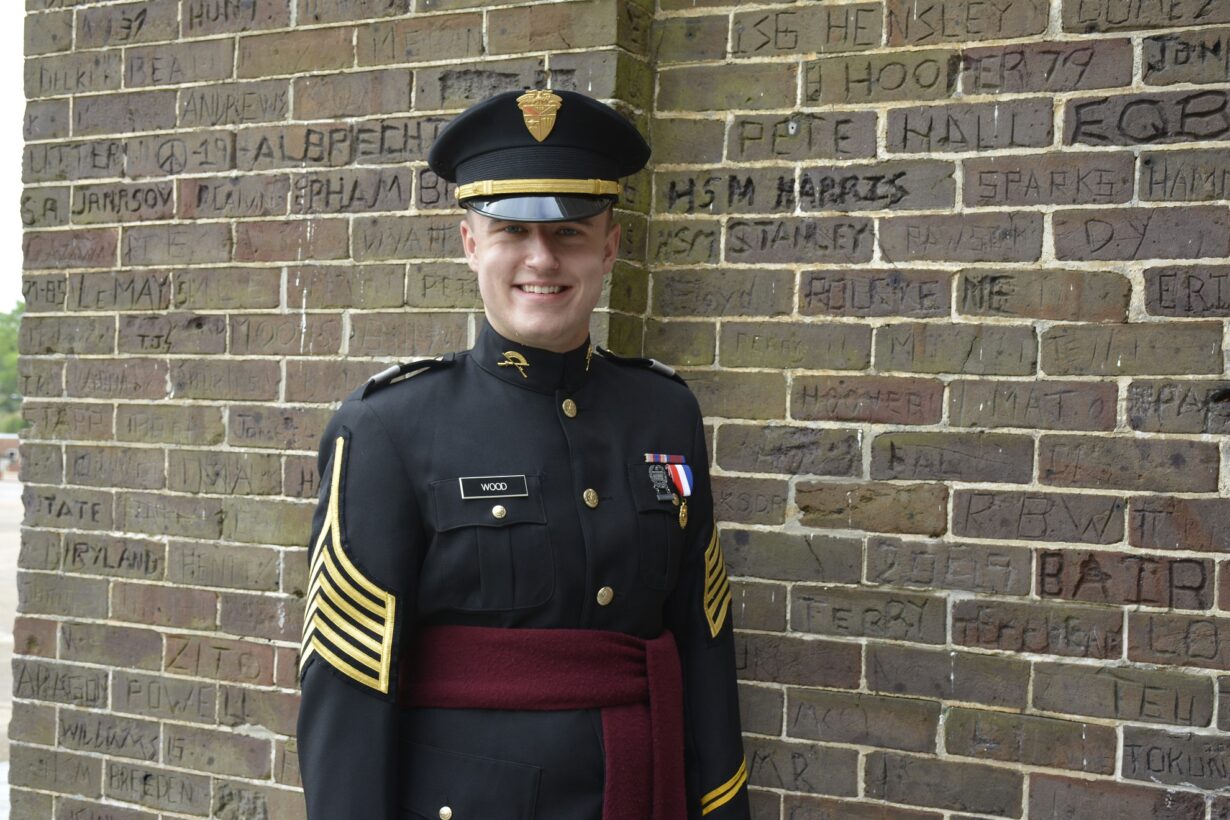 Closing out a year filled with challenges and progress, MMI's 2020-21 cadet Battalion Commander wrote his farewell message to the campus community:
Fellow cadets and staff,
Graduation day for the C-2s vastly approaches. Even sooner, our rising C-1s will take up the mantle of leadership and cast upon this corps of cadets a new beginning. These rising leaders have become molded by an academic year defined by its adversity. The same respect is shared for our sophomores, whose perseverance in the fight against COVID has set a new precedent for adaptive leadership. My team and I will leave our mark on this school, but nothing can compare to the legacy this Corps of Cadets will leave behind.
With the help of hundreds, we brought to the forefront cadets' roles in making real change. It became clear early on, that unrelenting ingenuity would be the key to facilitating a true, and unmatched on-campus experience. Yes, the corps of cadets faced a unique set of circumstances, but as I uttered from the Chapel to the recruits on Cresting Day, "we delivered upon this institution men and women." I meant it. And I still stand true to that.
With the help of so many, this Corps of Cadets, for the first time in our history, integrated viral mitigation measures with recruit training to successfully complete two on-campus ITC cycles. We socially distanced on the Quad, in the barracks, and in the Chapel. We developed a delivery service to transport meals from the DFAC to cadets housed in quarantine units. We consistently tested dozens of cadets each week for COVID, uncovering an incredibly low positivity rate. We introduced cadet resilience officers in every company to help monitor battalion-wide morale. We organized MWR events such as the trips to Bowlero and Walmart when off-campus movement was greatly limited. We came together and distributed thousands of water bottles in the aftermath of a major hurricane. We conceptualized and birthed the well-known "drive-out" and "walk-out" passes. We introduced the Leadership Review Board to promote rehabilitation for penalized leaders. We enhanced the SMI standard operating procedure to clarify expectations across the corps. We even organized the first cadet-only Marion Made Challenge. These, and so many other successes, could not have been possible without every cadet's role in the corps.
The staff and I place a high value on the support provided by the TACs, the Commandant's office, the Center for Leadership, the president's staff, the teachers, the buildings and grounds folks, and Sage personnel. Our battalion's success reflects this, and we could not be more grateful.
To those who did such amazing, and incredible work (much of it without fanfare, or any word of thanks), my team and I could not be prouder. This expression of gratitude extends from the senior ranking cadet who stayed awake at night thinking about his or her company, all the way down to the PFC who took the box of food to the quarantine unit in the dead of night.  Yes, we have experienced challenges and setbacks, but I would much rather suffer bad days with all of you than experience good days with anyone else.
Being your battalion commander has been the greatest honor of my life, and I know I speak for my team as well. Leading the Corps of Cadets in this time of crisis has been the toughest challenge I have ever faced. But as is with every challenge, from beneath the ashes dawns a silver lining. We have left the corps in a better place than when we found it. That should always be the standard. We will forever be known as the battalion that defeated COVID. It is now that I can say proudly, we have made it to the end of the academic year on campus! We have achieved our overall goal, which was set one year ago. My team and I look forward to continuing our journey through life, but we cannot wait to see what you do next. And we promise we will be right there with you.
Thank you,
c/LTC MATT WOOD
146TH CADET BATTALION COMMANDER