Leadership Symposium Gains Steam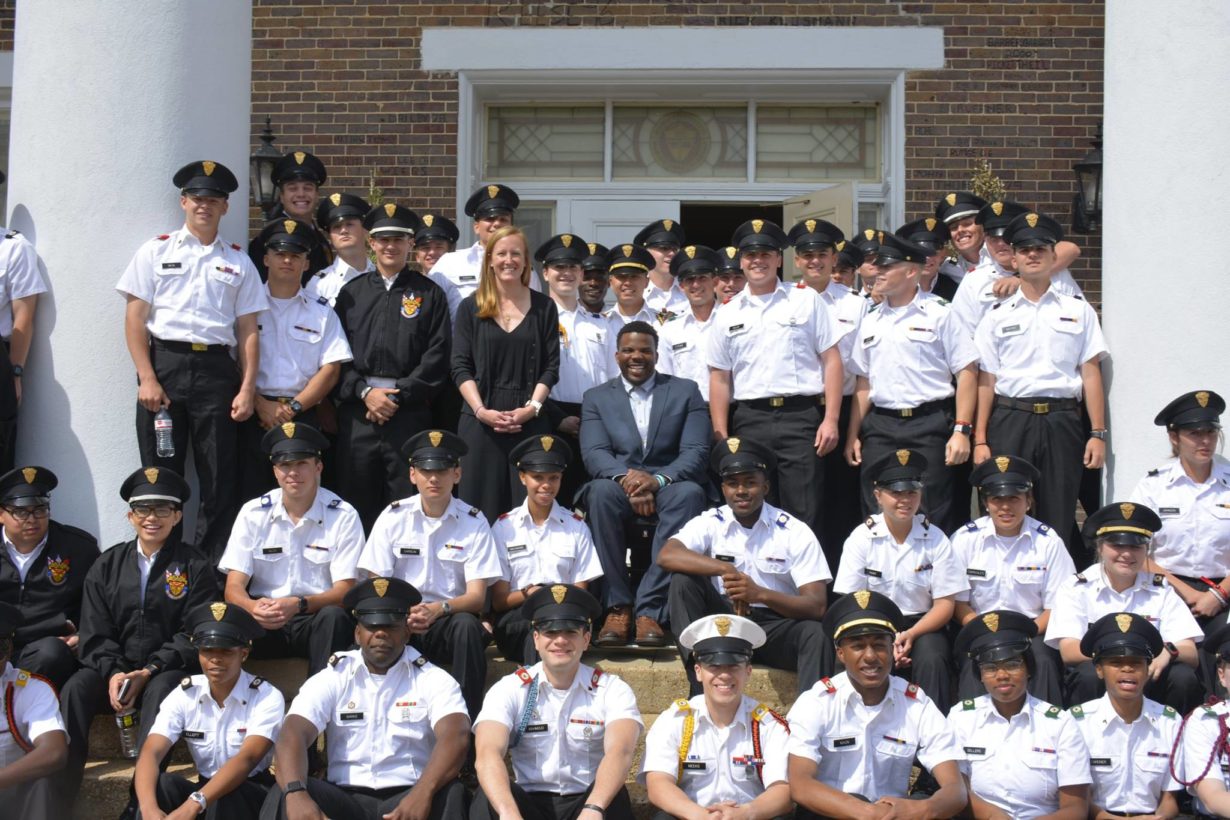 Hosted by the Anthony J. Rane Center for Leadership on April 2-3, 2019, Marion Military Institute's 7th annual Capstone Leadership Symposium boasted an impressive lineup of guest speakers and panelists. The cadet audience appreciated hearing their real-world advice on achieving goals in the face of personal challenges.
Coleman Keynote Speaker – Jimmy Rane '64, Chairman, President & CEO, Great Southern Wood Holdings, Inc.
Army ROTC Dining In Speaker – COL Randy Zeegers, USA (Ret) '84
Civilian Leadership – LTG Ron Burgess, Jr., USA (Ret), Chief Operating Officer, Auburn University; Timothy Alexander, UAB character coach; Alyssa Godesky, professional triathlete, ultrarunner & hiker