MMI A.D. Receives NJCAA Killian Award of Excellence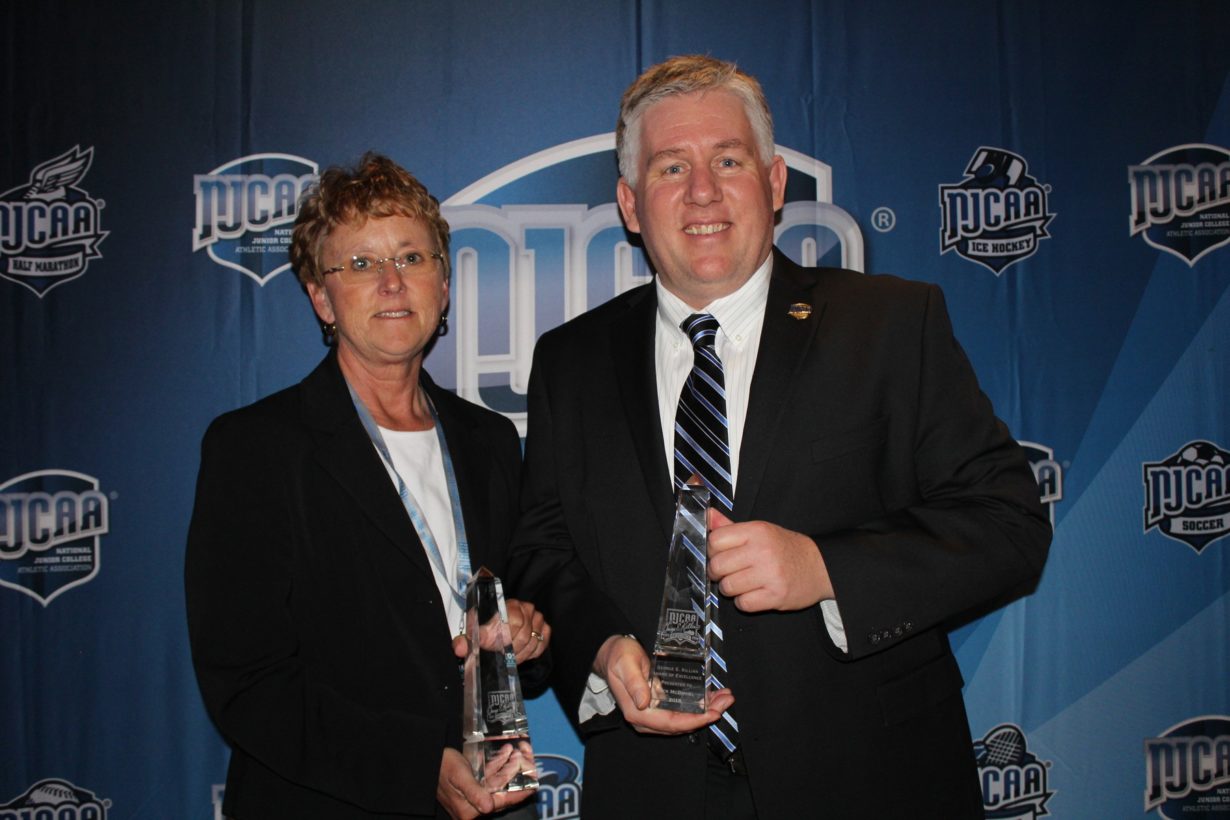 The NJCAA national office announced its annual award recipients during the third NJCAA Awards Dinner presented by Medalcraft Mint at the Antlers Hotel on April 5. For the past three years at the NJCAA annual meetings, individuals from around the country are recognized for their dedication, commitment, and leadership to two-year college athletics. Individuals are also recognized for years of service and for upcoming retirement announcements.
Dr. Michelle Ivey
, MMI's Athletic Director and Region XXII Women's Director, was named as a recipient of the 2018 George E. Killian Award of Excellence. Dr. Ivey has served the last 21 years as the Director of Athletics at Marion Military Institute. During her tenure, Ivey has been instrumental in the development of the athletics program. Ivey has helped grow the program from zero NJCAA teams to the current number of nine. Ivey also serves as the Region XXII Women's Director and the Co-Chair of the Nominations and Elections Committee. Ivey sits on a number of sport committees as well, including softball, volleyball, and tennis.
GEORGE E. KILLIAN AWARD OF EXCELLENCE
Awarded annually by the NJCAA national office staff to individuals dedicated to the organization's ideals of volunteerism, achievement, service, leadership and excellence. This year's award has extra meaning to it as Killian, the first-ever Executive Director of the NJCAA passed away in December. At this year's awards ceremony, a special tribute was paid to Killian. To see the video, visit: George E. Killian Video Tribute