MMI Hosts Community Poverty Simulation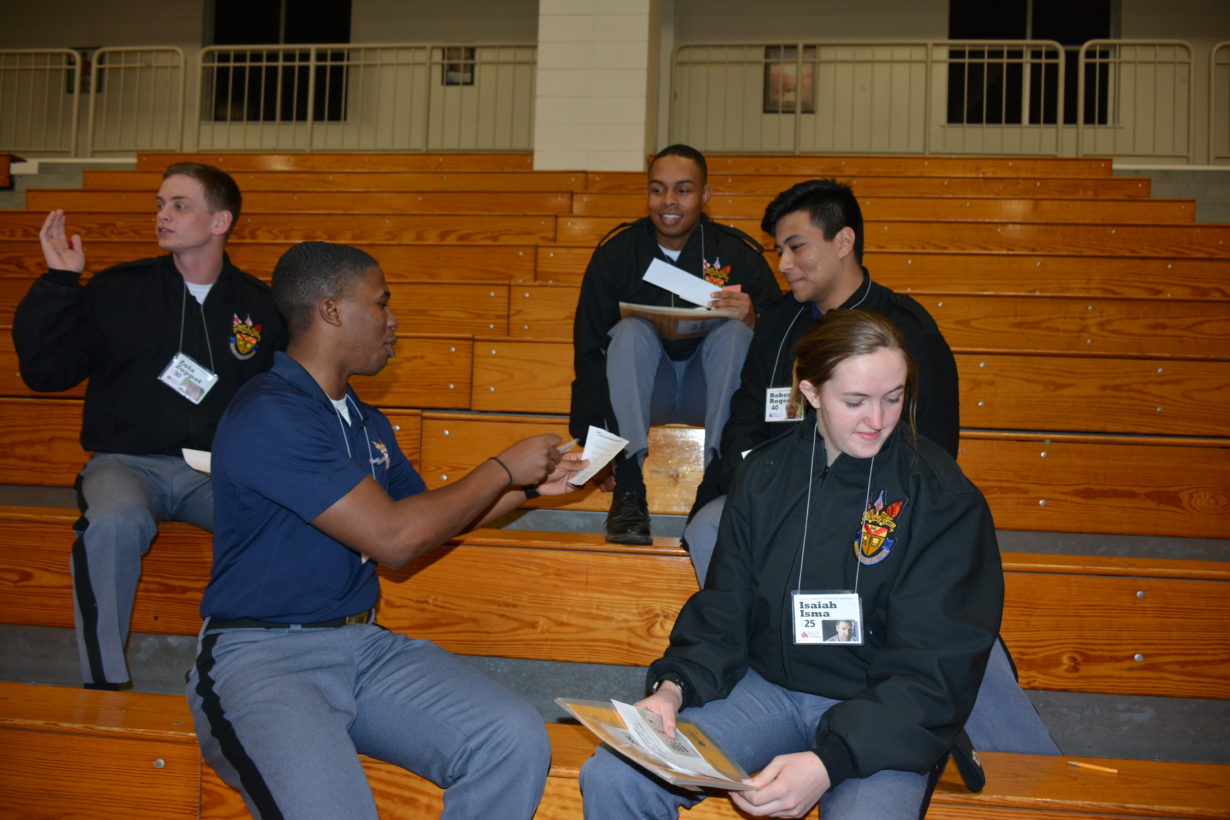 On Monday, Feb. 5, MMI hosted an Alabama Possible Poverty Simulation in the Ireland Athletic Center, where MMI cadets and Judson College students took part. This role-playing simulation is one of the tools the non-profit organization uses to educate the public on these issues. (Alabama is the 7th poorest state in the nation, and nearly 900,000 Alabamians live in poverty.) The event lasted 2 hours, with 45 participants and 14 volunteers acting as community service providers.
Alabama Possible describes the simulation as an interactive experience that helps facilitate understanding of the challenges faced by individuals in our community who are living at or below the poverty level. It increases participants' understanding of hardships and the emotional toll experienced by impoverished members of our society and the work it takes to achieve self-sufficiency. Participants experiences typical challenges faced by individuals living in the context of constrained financial circumstances including maintaining employment, caring for children or elderly family members, seeking public assistance, and dealing with transportation issues.