MMI Partners with AeroPro to Grow Flight Training Program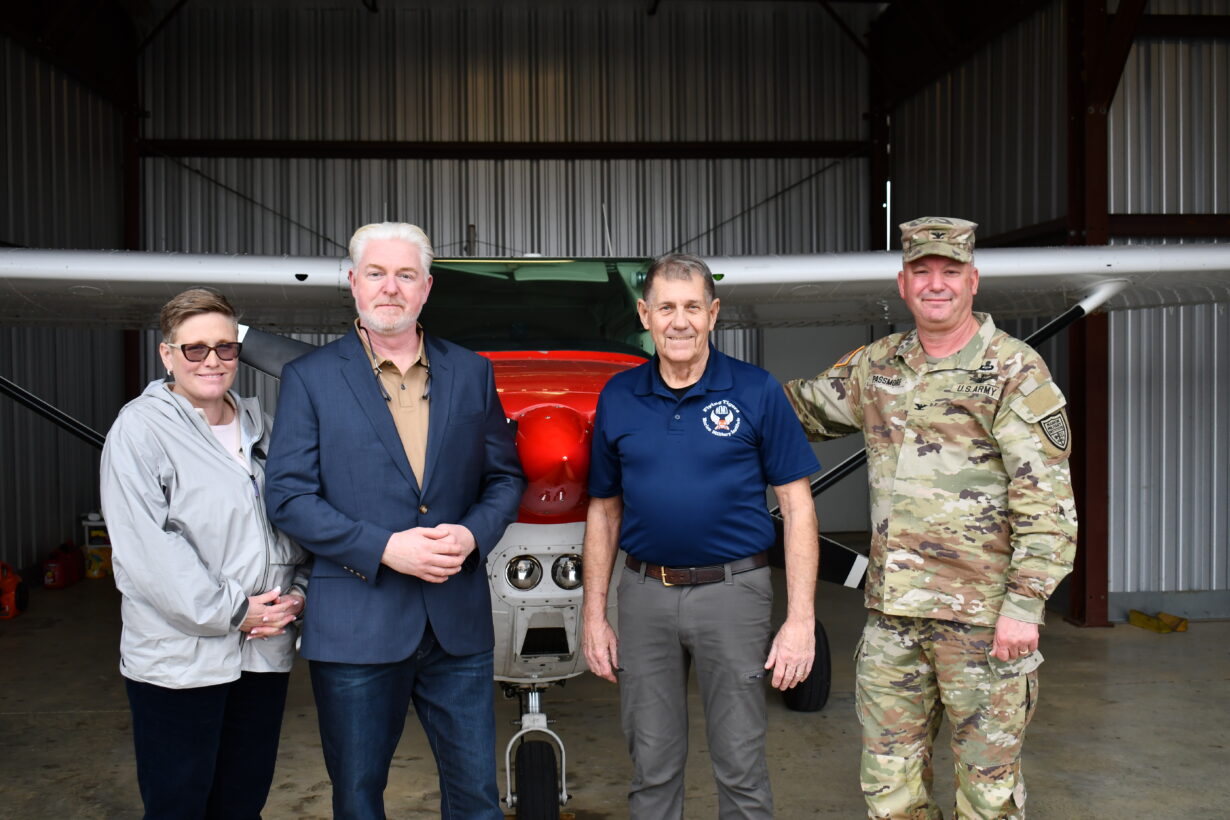 Marion Military Institute (MMI) has entered a new partnership with AeroPro, a subsidiary of
Resicum International, LLC
, for the college's FAA-certified
flight training program
. The veteran-and woman-owned small business currently operates flight training and aircraft maintenance at two Alabama locations: Jack Edwards Airport in Gulf Shores and Craig Field Airport in Selma.
Their first venture as aviation partners will begin with the summer 2023 Aim High Flight Academy, sponsored by the U.S. Air Force and designed to introduce high school graduates to aviation careers. With two sessions hosted at MMI (in May and July), Aim High will offer 20 participants the opportunity to complete ground school and reach solo flight status in just three weeks. There is no cost to attend Aim High Flight Academy, and AeroPro's flight training will take place at Vaiden Field, just 10 miles south of the MMI campus.
"AeroPro is thrilled to work with Marion Military Institute to train our nation's future pilots and leaders," said Jeanine Zeitvogel, Resicum International, LLC CEO. "We look forward to supporting MMI's growing flight program now and into the future."
Beginning with the 2023-24 academic year, AeroPro will operate MMI's existing flight training program (known as the Flying Tigers) for its college cadets. Using two Cessna 172s and one Cessna 150 owned by MMI, flight training under AeroPro will be structured for two types of student profiles: For individuals interested in commercial aviation, a two-year track is geared toward earning a Private Pilot's License (PPL). For aspiring military pilots, a one-year track will focus on achieving solo flight status and demonstrating flight aptitude.
Extracurricular flight training for cadets during the school year is conducted on afternoons and weekends. The cost to go from zero flight hours to solo flight status is approximately $3,500 per student, based on completing an average of 15 flight hours plus ground school. The MMI Foundation provides flight scholarships for students once they solo, which helps offset out-of-pocket costs.
"This partnership promises to take MMI's flight program to a whole new level. AeroPro is a top-tier aviation company which will offer MMI cadets interested in military or civil aviation a quality training opportunity at a very affordable cost," noted COL Ed Passmore, USA (Ret), MMI's Senior Vice President. "AeroPro's experience and resources combined with MMI's unique academic program will open up many options for our cadets that don't exist anywhere else. We are excited about this program and look forward to serving as a pathway for young people to get into a good-paying, exciting, rewarding and in-demand career."