Scuba Tigers End Year with Gulf Coast Dive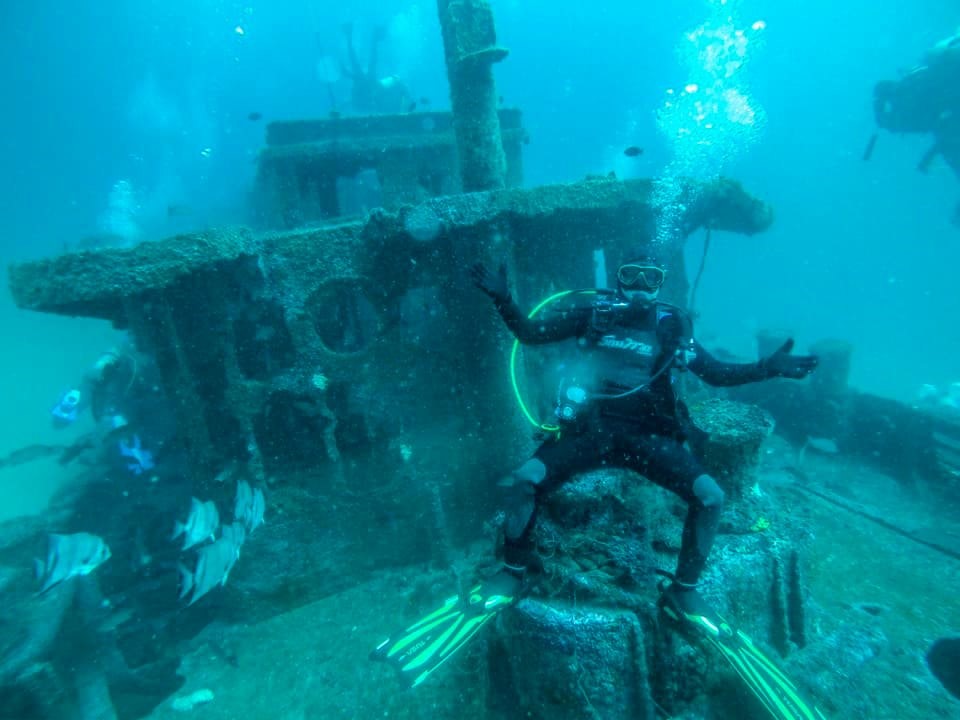 During the last weekend of April, eight of MMI's SCUBA Tigers took their final dive trip of the year to Orange Beach, Ala., along with club co-sponsors Dr. Sam Stevenson, Caleb Logan and Logan Logan. For some students, this was their first time visiting the Gulf, and this trip (organized by Southern Skin Divers) did not disappoint. The group dived four different wrecks and saw a plethora of marine life, notably a sea turtle, bull shark and Southern stingray. Several divers harvested lionfish with pole spears and cooked their own fresh catch for dinner.
Gaining momentum since its founding, the SCUBA Tigers now count 167 open water certified divers in the history of the program with 66 more achieving advanced Nitrox certification and 52 receiving spearfishing training. The club is now actively fundraising, holding a YETI cooler drawing during Alumni Weekend and pursuing additional support so that MMI can purchase some of its own gear to offset student costs. Currently, each cadet is responsible for his/her entire SCUBA costs, totaling $2,500-$3,000 (to include snorkel gear and wet suit, BC vest, regulator, dive computer, certification fee, check dives and dive trips). Funds have recently been approved to convert an existing Ireland Athletic Center pool space into the official club dive locker for the 2019-2020 school year.
Primarily an off-campus recreation opportunity, which can turn into a lifelong passion, SCUBA also helps cadets interested in maritime services or careers build their confidence in the water. Open water certification is a great step for individuals seeking employment as a rescue diver, underwater welder or boat mechanic. If you are interested in learning more about the SCUBA Tigers or supporting their activities, contact mmiscubatigers@marionmilitary.edu. DONATIONS can be made directly on their SCUBA Tigers page.