Wifi
MMI has partnered with Apogee to provide a state-of-the-art Residential Network in all dorms. For more information on connecting to the ResNet, please review the review the information below.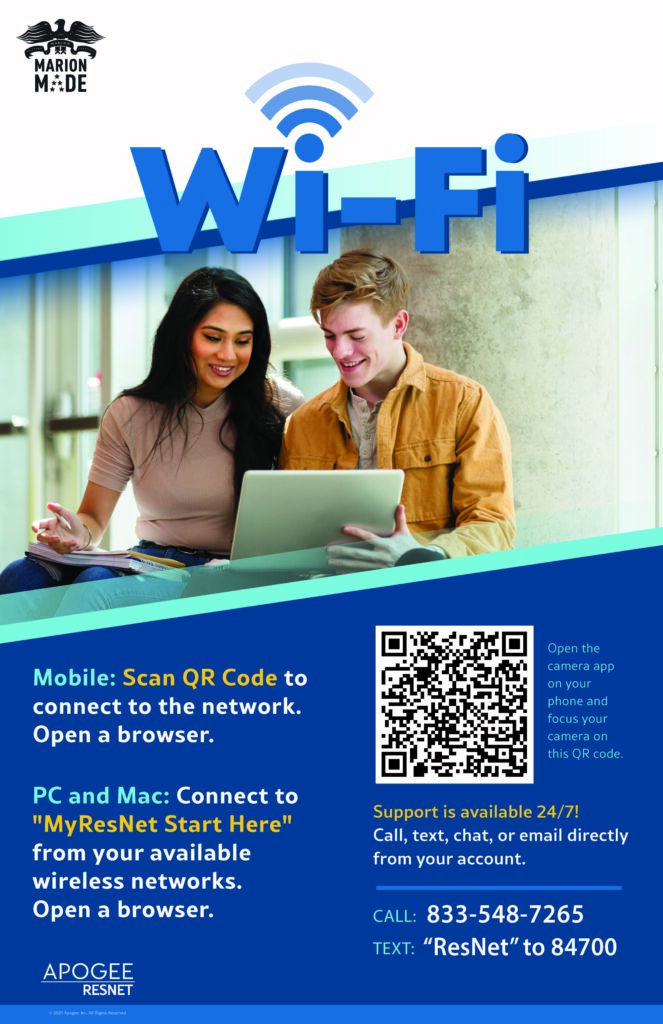 New Device Management Portal!
The updated portal and app will simplify device management within your account portal and provide one-touch access to Apogee's student support via call, chat, or email.
Instructions to access the new device management portal are as follows:
MOBILE – DOWNLOAD THE APP TODAY
Go to the Apple or Google store to download the app and type Apogee ResNet into the app search
or
Scan the QR code below and go directly to the app store.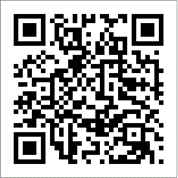 Once you have downloaded the app, select your school, and sign-in using your existing MyResNet account credentials.
PC or MAC
Go to marionmilitary.apogee.us to reach the portal on your laptop or desktop computer. Save the link for faster access. Enter your existing login credentials.
Need Some Help?
If you need any help, a support representative is available 24 hours a day to assist you.
Call support at 833-548-7265
Email support@myresnet.com
Chat live at MyResNet.com