GRIT Profile: Cliff Judkins '56 Survived 15,000 ft. Fall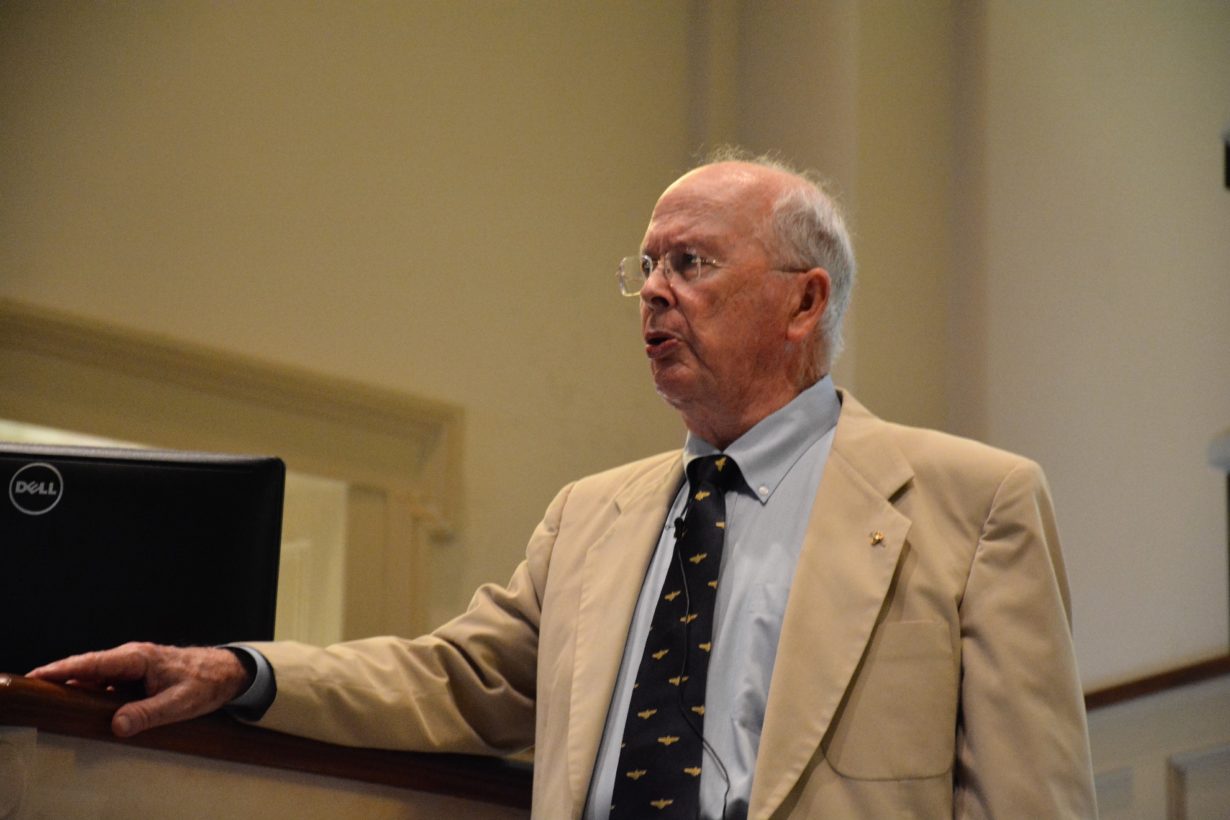 Former Marine
Cliff Judkins
'56 fondly recalls his time as a cadet, part of a White Knights precision drill team that was 38-members strong at the time. In September, he returned to campus as MMI's first "GRIT Profile" speaker of the year to share how he survived manually ejecting from a burning aircraft and then falling 15,000 ft. into the Pacific with a failed parachute. It was June 1963, and he was piloting his F8 Crusader jet on a refueling mission en route to Japan, but the tank took on too much fuel and caused an explosion. In a matter of minutes, he would be tumbling toward the ocean, then floating for hours in high seas waiting to be rescued.
"My desperation was growing, and any scheme that offered a shred of success seemed better than riding that plane into the sea."     - from Supersonic Cowboys
Now living in Marietta, Ga., Judkins is retired from a 30-year career with Delta Airlines.
Read his full account
of that fateful day to learn how quick-thinking (and a previous surgery) saved his life.