Univ. of North Ala. Signs Transfer Agreement with MMI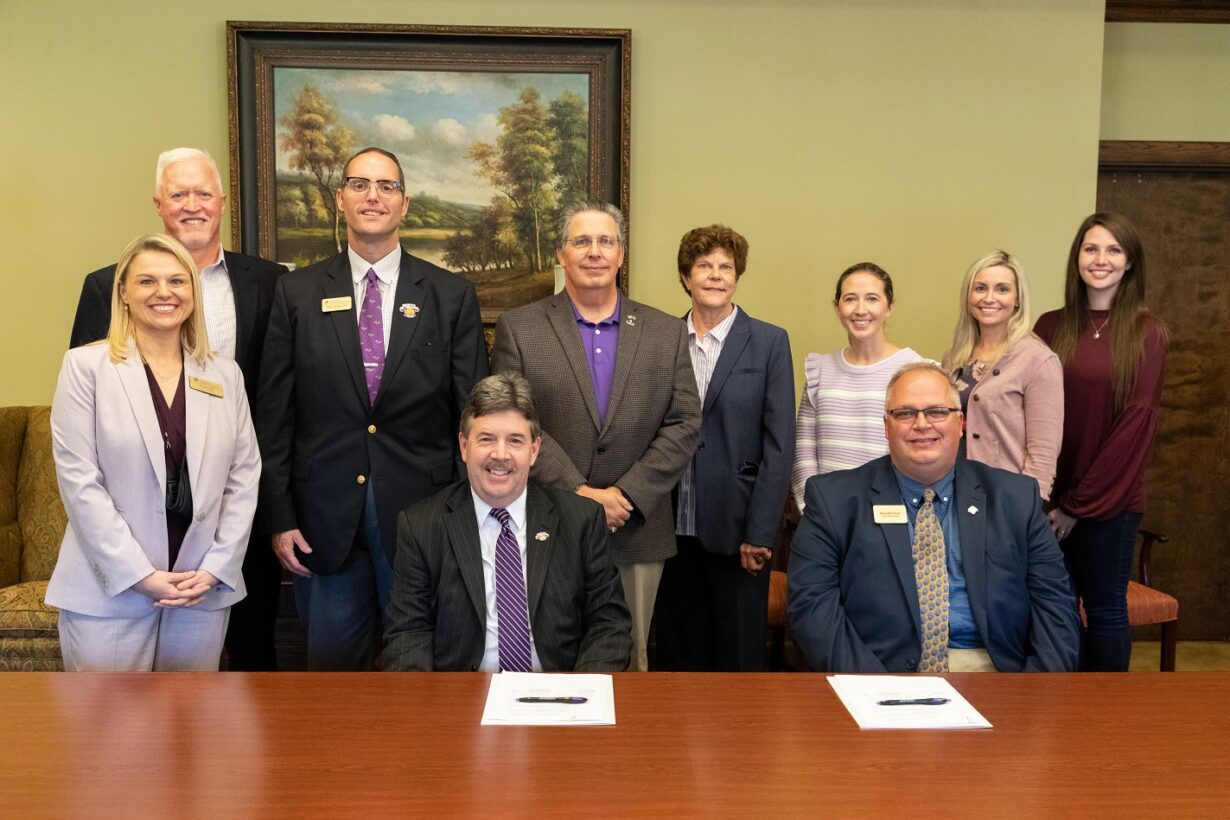 This fall, Marion Military Institute (MMI) and the
University of North Alabama
(UNA) began a partnership for transfer students by signing a memorandum of understanding (MOU) on Oct. 25. Representing the colleges for the signing were UNA President Dr. Ken Kitts and MMI's Chief Academic Officer Mr. David Ivey.
As part of the MOU, UNA has agreed to provide MMI graduates with an annual scholarship of $2,500 tuition for students earning a cumulative GPA above 2.75. Eligibility for UNA's Transfer Housing Scholarship requires membership in Phi Theta Kappa honor society with a 3.75 transferable GPA. Making the process more seamless, UNA guarantees admission to all MMI students leaving in good standing with 45 transferable credit hours or completion of their associate's degree from MMI.
UNA has also offered a generous discount of 20% tuition value to current MMI employees for online graduate or undergraduate courses.
"We are excited about the collaboration between Marion Military Institute and UNA, two unique and historic institutions in our state, said Dr. Sara Lynn Baird, Dean of the UNA College of Arts, Sciences, and Engineering, that is home to UNA's Military Science Department and ROTC. "The partnership benefits students who wish to transfer to UNA after completion of work at MMI by articulating course transfers and providing scholarship assistance and incentives. Additionally, MMI employees can benefit from discounted tuition at UNA."
Dr. Ross Alexander, Provost and Executive Vice President for Academic Affairs, also commented on the opportunity this UNA agreement provides MMI alumni: "This important partnership will a great benefit Marion Military Institute students, providing vital and enriching programs for students who transfer to UNA and offering them pathways for career development and success. Already, UNA is home to a number of innovative majors and minors, both online and on campus, that will serve Marion Military Institute students well."
With this most recent UNA partnership, MMI counts a total of seven transfer agreements with both in-state and out-of-state universities.