Wynn Morgan '78 Selected as Alumni Brigade President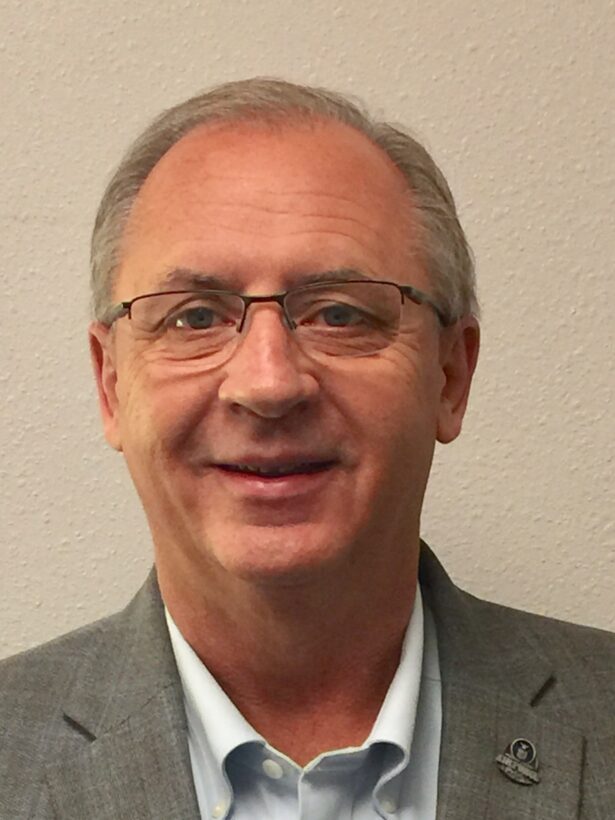 Taking the reins from outgoing Alumni Brigade President Pat Rudicell '85JC is Wynn Morgan '78JC, who will now lead the organization.
Morgan grew up in Thomasville, Ala. and arrived at MMI in the fall of 1976 to play junior college football and baseball. As a cadet, he served as Bravo Company XO, sophomore class president & Fellowship of Christian Athletes president; was presented with the Judson College President's Athletic Award; and earned two letters each in football and baseball. During his second year at MMI, Wynn was awarded an Air Force ROTC scholarship and graduated as Best-All-Around Cadet.
Morgan continued his education at Auburn University, earning a B.S. in Chemical Engineering. Upon graduation and commissioning, he reported to Kelly AFB in Texas and served the Air Force Electronic Warfare Center. His second assignment was at Wright-Patterson AFB as Liaison Officer to the Air Force Logistics Command, Aeronautical Systems Division and Foreign Technology Division. Morgan resigned his commission in 1990 and began his civilian career, working in the manufacturing, chemical, pharmaceutical, and utility industries. He and his family have lived in San Antonio, Tex., Dayton, Ohio, Sylacauga, Ala., Manchester, Mo., Washington, Pa., and Manhattan, Kan.
Morgan previously served on the MMI Alumni Brigade Board, and his son Thomas graduated from MMI in 2014. He currently resides in Freeport, Fla. and is employed by American States Utility Services at Eglin AFB. He and his wife Beth are the proud parents of four children and enjoy spending time with their nine grandchildren.