LTC Ted Bridges Named 2023 Alumnus of the Year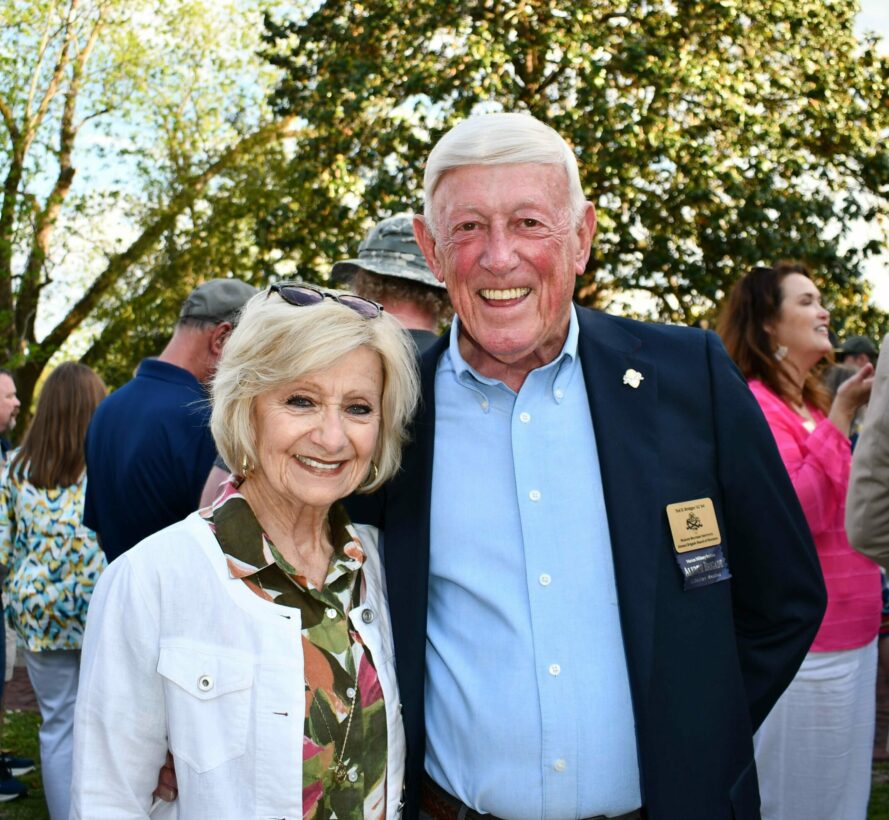 One of our most faithful followers and a constant presence on campus, LTC Ted Bridges, USA (Ret) was selected as the 2023 MMI Alumnus of the Year.
LTC Bridges grew up in Montevallo, Ala., and attended Castle Heights Military Academy before attending MMI, where he graduated from the high school in 1962 and junior college in 1964. He earned his bachelor's degree from the University of Montevallo and a master's degree from the University of West Florida.
As a cadet, Ted became the very first Swamp Fox Commander in the fledgling organization; participated in prep school sports; rose to the rank of c/LTC as Brigade S-3 & Executive Officer; and held other leadership positions such as Honor Council President, Morgan's Raiders Commander, and Cotillion Club Vice President. He was named an Honor Military Graduate in 1962 and Distinguished Military Student in 1964. His contemporary, LTC Lee Murfee, USA (Ret) '63HS called him a "wild, energetic, caring and great cadet leader."
LTC Bridges served in the Regular Army from 1966 until he retired in 1986. His career included a tour in Vietnam from December 1967 to December 1968. He earned numerous awards including a Silver Star, two Bronze Stars, two Air Medals, and Legion of Merit. Upon retirement from the Army, LTC Bridges went to work as an agent for Nationwide Insurance and later owned his own agency in Pensacola, Fla. He also served there as an elementary school guidance counselor and fifth grade teacher. He later moved to Centre, Ala., and served as an Assistant Football Coach and substitute teacher for Centre Middle School. Ted's wife Marilyn was an elementary and middle school teacher for 30 years, and they just celebrated 60 years of marriage in July. They have three children and five grandchildren and currently reside in Gulf Breeze, Fla.
Ted has been a strong advocate for and supporter of MMI. He served for many years on the MMI Alumni Brigade Board and is a lifetime member. His loyal and energetic commitment to MMI has helped to create his own alumni following called the "Sons of Bridges," and his own tag line, "Be Like Ted." This has helped inspire countless MMI alumni to reconnect to their alma mater, and to provide the support that has helped make MMI's advancement efforts successful over the past several years.