Service Academy Visits Fall 2016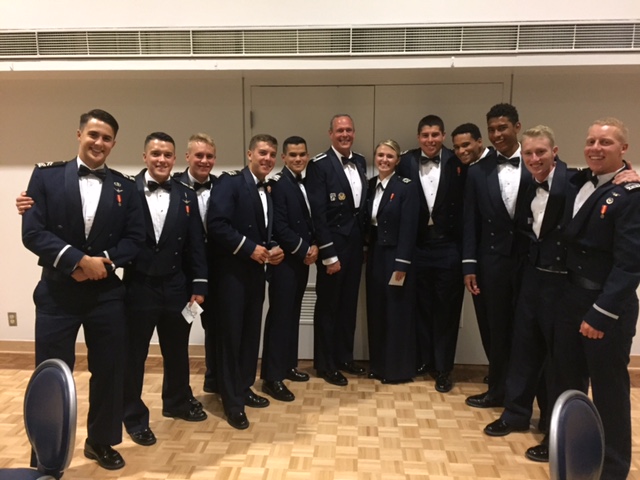 From Sept. 28 to Oct. 5, MMI staff made three Service Academy visits to re-engage with recent graduates:
1) Lt Col Timothy Ullmann, USAF (Ret), Chief Instructional Officer & Academic Dean, enjoyed dining with MMI alumni from several classes during the Falcon Banquet at the U.S. Air Force Academy. He also met several Air Force general officers attending the CORONA conference on campus.
2) LTC David Bauer, USA (Ret), history instructor and West Point advisor, continued his tradition of taking MMI grads to dinner at the historic Hotel Thayer near the U.S. Military Academy at West Point.
3) MMI President Col. David J. Mollahan, USMC (Ret) and Mrs. Suzanne McKee, VP for Advancement, had a wonderful visit at the U.S. Coast Guard Academy, where they toured the Athletic Hall of Fame and Learning Center with senior staff. During lunch with MMI grads, they presented a special video message from Marion.